Dane Coffman has been presenting programs on The Great War for over a decade to audiences large and small. Using items from his Grandfather's service in the Army, he continues to keep the legacy alive of those who fought and served their country during World War I.
Dane's historical portrayal of the World War I Commanding Officer, General John J. "Black Jack" Pershing, has garnered invitations to military parades, dedications, and events across the United States and internationally. His striking resemblance to the famed general continually causes heads to turn wherever he goes.
Dane is a US Army veteran, retired Delta Air Lines worker, and currently resides in Leesville, South Carolina. He looks forward to each opportunity to relive and celebrate his grandfather's generation!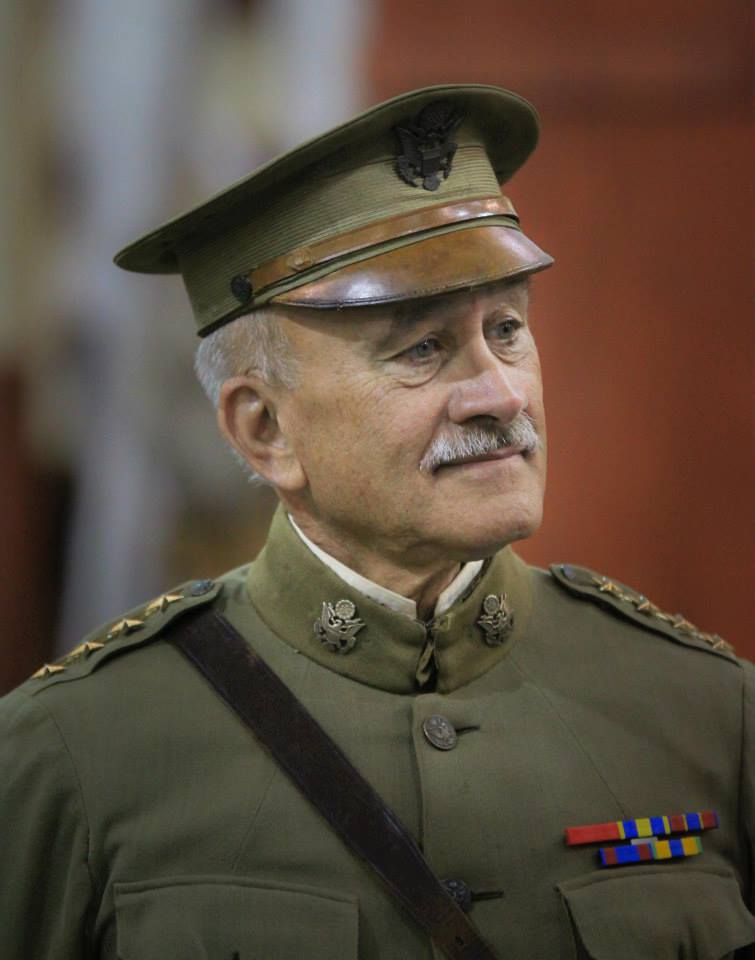 "His name must be known by all Americans ‐ every veteran, every school child. We are the generation that will insure his name is firmly planted in the hearts, minds and history of our country. The Pershing name must not be lost to history."
-Pershing Memorial Park Association